The SSESH Middle Years program combines Honors-level coursework with Montessori methodology to form a strong curriculum that is tailored to the aptitudes of each student and their goals. The SSESH Middle Years program yields a student who is prepared for High School, and beyond.
Learn more on this page, created especially for you!
High Schools attended by recent SSESH graduates
Carnegie Vanguard High School
Energy Institute High School
Episcopal High School
Houston Academy for International Studies
Incarnate Word Academy
Kinder High School for the Performing and Visual Arts (HSPVA)
Michael E. DeBakey High School for Health Professions
Post Oak School
Saint Thomas' Episcopal School
St. Francis Episcopal School
St. Pius X High School
St. Thomas High School
Strake Jesuit College Preparatory
The Emery/Weiner School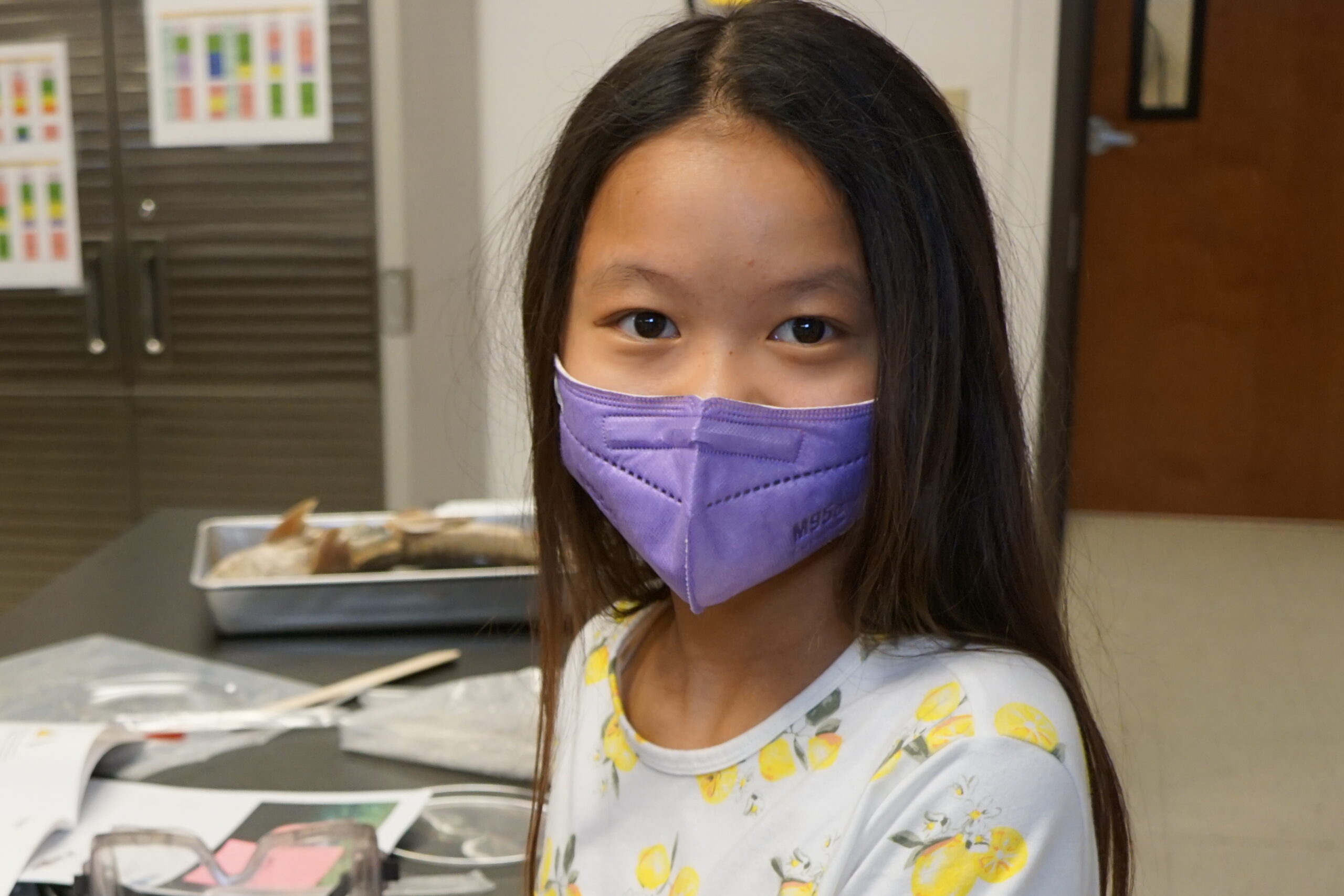 Academic Powerhouse
We believe that students best learn from an elevated curriculum that is developmentally appropriate and builds on itself from year to year. It is our goal to provide our students with rigorous lessons that spark creativity and curiosity, while still pushing them to their academic limits. Our students thrive in the stretch zone of learning.
Students may earn high school credit for 8th-grade honors algebra and Spanish courses.
Our students receive accolades in the National Spanish Examinations.
Providing first-hand experience in a fully-equipped wet lab, Integrated Physics and Chemistry is an Honors course offered for our 8th graders.
With writing being the focus of courses across the curriculum, St. Stephen's students become experts in argument and composition, honing their critical thinking and analytical skills across all academic disciplines.
Students choose their own elective courses, yielding the beginning of an outward expression of self-inquiry within the support system of the school. These courses in the visual and performing arts are fully integrated into our program of study, and all of our instructors work closely together to keep instruction linked and coherent.
Results Driven
Our goal is to not only prepare our students academically but also to prepare them as responsible learners who are familiar with a traditional upper-level academic environment. Students often have their first exposure to rotating classes, a traditional grading scale, and a workload geared towards preparing them for high school and beyond. When students graduate from our Middle Years program, they are prepared to advocate for themselves as elevated learners. We start the high school journey in 7th grade with test prep, counseling, and coaching. Although we pride ourselves in not teaching to the test, our students perform exceptionally well on standardized entrance exams, such as the ISEE.
Individualized Attention
Our students receive individualized attention that is unparalleled at larger institutions as a result of our low student-to-teacher ratio. We know our students' strengths and areas in need of improvement, when to challenge and when to support, and how they learn best. As much as rules are made to be followed, rules are made to be broken, and if we discover a better way for a student, that's the way we'll go.
Empowered Learners
Given collaborative control over their education, our students teach, lead, mentor, and grow, all while supported by accomplished faculty. Our block schedules, featuring multiple-hour work periods, are derived from our Montessori heritage and afford plenty of time for independent study.
Question Everything
We live our values, and this includes questioning everything. Our belief in the power of questions inspires our teaching style, with the Socratic method employed to teach mathematics, literature, science, and more. We challenge our students to formulate questions, seek answers, and delve deeper.
Strong Community
St. Stephen's students collaborate on projects, homework, and even quizzes, an approach implemented out of respect for the research-based evidence demonstrating the developmental needs of students ages 11-14. We check in on each other each morning and make sure all is well in our cohort. The care is real, even when the competition is fierce. Our students develop lifelong friendships and EQ that will support them in all endeavors.
And More
Our academic foundation is deep and wide, but the sprinkles on top are the best. Students organize and participate in science fairs, student council, film festivals, student journalism, community service, team sports, and more. Off-campus, our students practice global citizenship through class trips dedicated to scientific, historical, and cultural inquiries.
While we take learning seriously, we seriously have fun. Class lectures are not dull, and laughter echoes in CoHo!
The middle school at St. Stephen's has exceeded my expectations in every way. It is the perfect transition for our non-traditionally graded Montessori students to learn how to take tests and get grades before they head into the more traditional world of high school and college. The teachers are still able to give them the individual attention they are used to at all levels, and now use that attention to prepare them for the challenges of the world beyond St. Stephen's. I would not trade our experience during these two years for anything.
Electives @ SSESH
Middle Years students may select two electives each semester. Electives may include:
Photography/Visual Arts with Ms. Sasha, MFA;
Choir with Ms. Grace;
Film with Ms. Anita and Mr. Stefan; and
Theatre with Mr. Darius.